Student Safety Technology Design Competition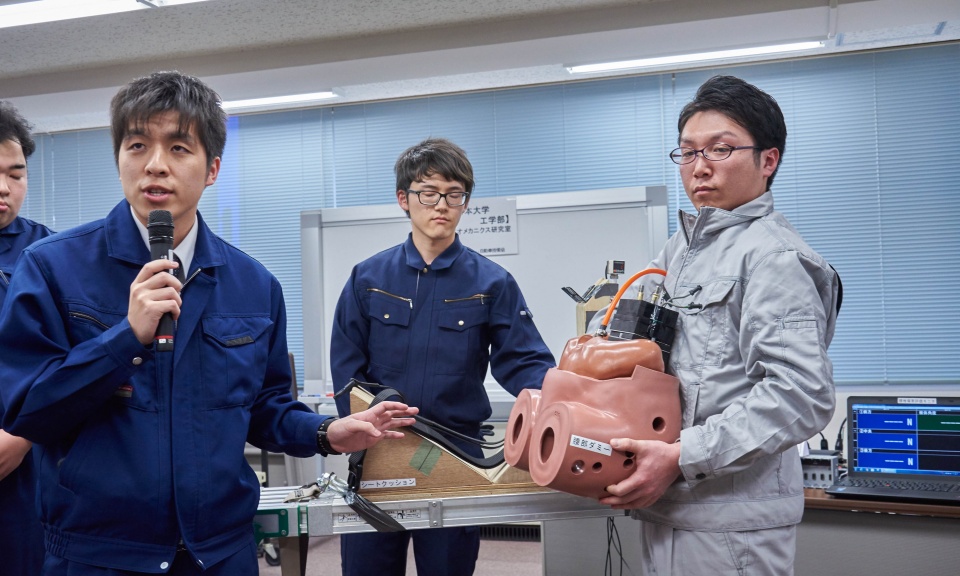 This competition involves teams of university and post-graduate students presenting their unique technological ideas to solve safety issues, and competing on the originality, potential for development, and practicality of those ideas.
Every two years, an international competition that gathers the winners of worldwide regional competitions is held.
The event is sponsored by the Ministry of Land, Infrastructure Transport and Tourism, and the JSAE is responsible for running the competition in Japan.
* The competition in Japan is only held in Japanese.
* The website of the international competition is here.