Internal Combustion Engine Symposium
As we are beginning to transition towards a carbon neutral society, large reforms to our transportation systems, starting with the automobile, must be adopted. There are continuing improvements to the manufacturing and supply chains of sustainable alternate fuels such as hydrogen, bio-fuels, e-fuels, and ammonia due to recent developments on hybrid, electric, and fuel-cell based cars. Alongside this, efforts to innovate new technologies related to the never-ending pursuit of increasing efficiency and decreasing emissions of internal combustion engines considering the future adoption of alternative fuels are being pursued. This symposium, organized by the Society of Automotive Engineers of Japan, will be held exclusively in person for the first time in four years. Researchers, engineers, and students belonging to universities, national institutes, and various industries will gather to present on topics related not just to automobile internal combustion engines, but also aircraft gas turbine engines, as well as ship engines, general use engines, and any other type of internal combustion engine. This symposium will feature presentations ranging from fundamental topics to state-of-the-art research and development which in turn will allow for the exchange of ideas and inspire novel research and development which can solve problems pertinent to the field of internal combustion engines.
Venue
Japan Education Center
(2 Chome-6-2 Hitotsubashi, Chiyoda City, Tokyo 101-0003))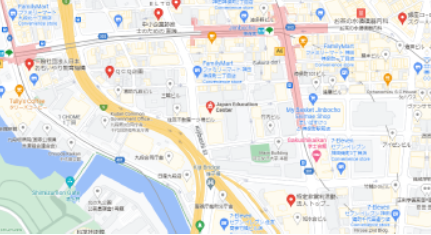 Field
Gasoline combustion, HCCI (PCCI), Ignition, Combustion, Knock, Mixture formation, Diesel combustion, Spray, Exhaust Emissions, After-treatment, Gas engine, Alternative fuels, New engine, Cooling and heat transfer, Lubrication, Vibration, Noise, Diagnostics, etc.
Important Dates
Deadline for Abstract: July21, 2023 → July 31, 2023
Notification of Acceptance: Middle of August, 2023
Deadline for Final Manuscript: October 2, 2023
* All deadline dates are in Japan standard Time.
Call for Papers
Guide for Presenter
* The official languages are Japanese and English, and SI units should be used.
* The manuscript should be 5 - 6 pages of A4 size.
* Both members and non-members can make presentations.
* The presentation will be limited to 25 minutes including 10 minutes for discussion.
*Manuscript template(WORD)
Registration Fee (Each fee includes the charge for Proceedings)
*All payment must be made in Japanese Yen.
Categories
Early Registration:


Until November 15

Late/On-site Registration :
・

November 16 -


・

December 9

Member
13,000 JPY
16,000 JPY
Non-members
28,000 JPY
31,000 JPY
Students Member
4,000 JPY
6,000 JPY
Students Non-member
8,000 JPY
10,000 JPY

* The consumption tax is included in the registration fee.
A member here means a JSAE, JSME, or Assisted Society member.


Contact
ice(at)jsae.or.jp